About ASSI International
ASSI - The Australian School of Security and Investigations delivers is a long-established professional training organisationto with full RTO status (number 40477). ASSI International are the experts in training both inexperienced and established investigators. Our experience is second to none. Our course delivery is arguably the most constructive and most interesting.
ASSI delivers training that covers all aspects of investigation. We deliver live face-to-face training combining in-class and field activities (subject to Covid19 restrictions and changes as set out here); and online training through student web interfaces providing students 24 hour access to course units' assignments. Our trainers provide help and support in-class/field, by phone or by email 7 days a week.
Principal Director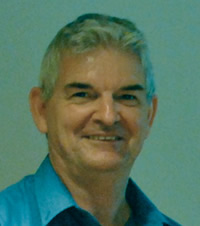 Adrian Francis
Dip.Sec.Man.
Grad.Cert.Man.
Dip.Gov.Inv.
Director of Training & Chief Instructor, ASSI
Adrian Francis founded the school in 1998. He has a long investigations career in both law enforcement and private investigations. Extensive experience in specialist covert electronic and physical surveillance operations coupled with many years working as both a criminal and private investigator has given Adrian the background knowledge and hands-on experience to ensure that students receive only the most up to date and professional training available.
Adrian has been professionally engaged in:
Undercover Services
Physical Surveillance
Technical Surveillance
Intelligence Services
General Investigations
Fraud Investigations
Corruption and Serious Misconduct Complaints
Stealing and Dishonesty Offences
Missing Persons
Adrian also holds certifications in:
Advanced Criminal Investigations
Advanced Diploma of Security and Risk Management
Civil Investigations (Cert IV in Investigations)
Certificate 4 in Government (Fraud & Investigations)
Police Investigations
Arson Investigations
Risk Management & OH&S
Advanced Photography
Advanced Surveillance
Bush and Rural Surveillance
Management (Grad Cert - UWS)
Project Management
Workplace Training and Assessment
Senior First Aid
ASSI welcomes inquiries from current or prospective students in relation to any of our training courses and we encourage you to contact us if we can assist you in any way.